Never Animal Tested
Plant-Based
Ingredients You Know
Sustainable Packaging
WE ARE THE ALTERNATIVE
You aren't still showering with the same soap you always have, right?
Rather than continuing to destroy your body's one and only outer protection, why not keep your skin healthy with our all-natural, organic, handcrafted bars of perfection!
(Plus, they'll leave you feeling great and smelling greater all day long)
We guarantee it.
Time Tested & Proven
The OG 8 collection are formulas that have transformed the skin of many over the last 15 years. Check out the OG's here.
how we compare
Iron Lion Soap empowers you to transform your shower experience and unleash your full potential. It all begins with the simple act of using our soap.
| | | Them | Everyone Else |
| --- | --- | --- | --- |
| All Natural | | | |
| Cold Process | | | |
| No Harsh Chemicals | | | |
| 100% Plant Based | | | |
| Long Lasting | | | |
| Instant Results | | | |
| Enjoyable Experience | | | |
What The People Are Saying
amazing and healing
I had a random rash for months that just showed up out of the blue. So I bought this to see if it would help. After using this for only 10 days the rash completely disappeared. The scent is so fresh and it makes my whole shower smell super minty. I will definitely be buying more soaps in the future ☺️☺️
Shopper name: Elizabeth J.
greatest tool to assist my soap
love the aesthetic of this wooden soap tray and my soap does so wonderful looking nice rested on it once im done using it lol!
Shopper name: Juan B.
Awesome Bombs!
These bath bombs are so moisturizing! They have great fragrance without being overpowering. They also don't leave the nasty film on your tub like other BB's do! Highly recommend
Shopper name: Ericka F.
Pure clean
I am amazed how clean and revitalized my skin feels because of these products. My second order is about to be made because I found out my wife is using it too. Guess I need twice as much now 💯🤙

Shopper name: Jim F.
By far the BEST!!!!!
This is by far the best bar soap I have ever used in my life and I truly mean that!! This is the only bar I have used so far but I'm already obsessed! The smell is not only amazing but it makes my skin EXTREMELY soft! I will forever be an obsessed customer!
Shopper name: Bridgette T.
A Soap Membership
The SoapScription lets you pick how many bars, which bars and how frequently you want soap delivered.
+ A ton of perks!
SoapScription
A Super-Healing Shower
We're sure you're fed up with these mainstream brands, throwing so many irritants in their products that you can't even name.
How can it even be called soap?
We're the alternative.
Tame that stubborn acne and oily, frustratingly irritated skin.
Fight off harmful fungus and bacteria, all while feeling and smelling amazing.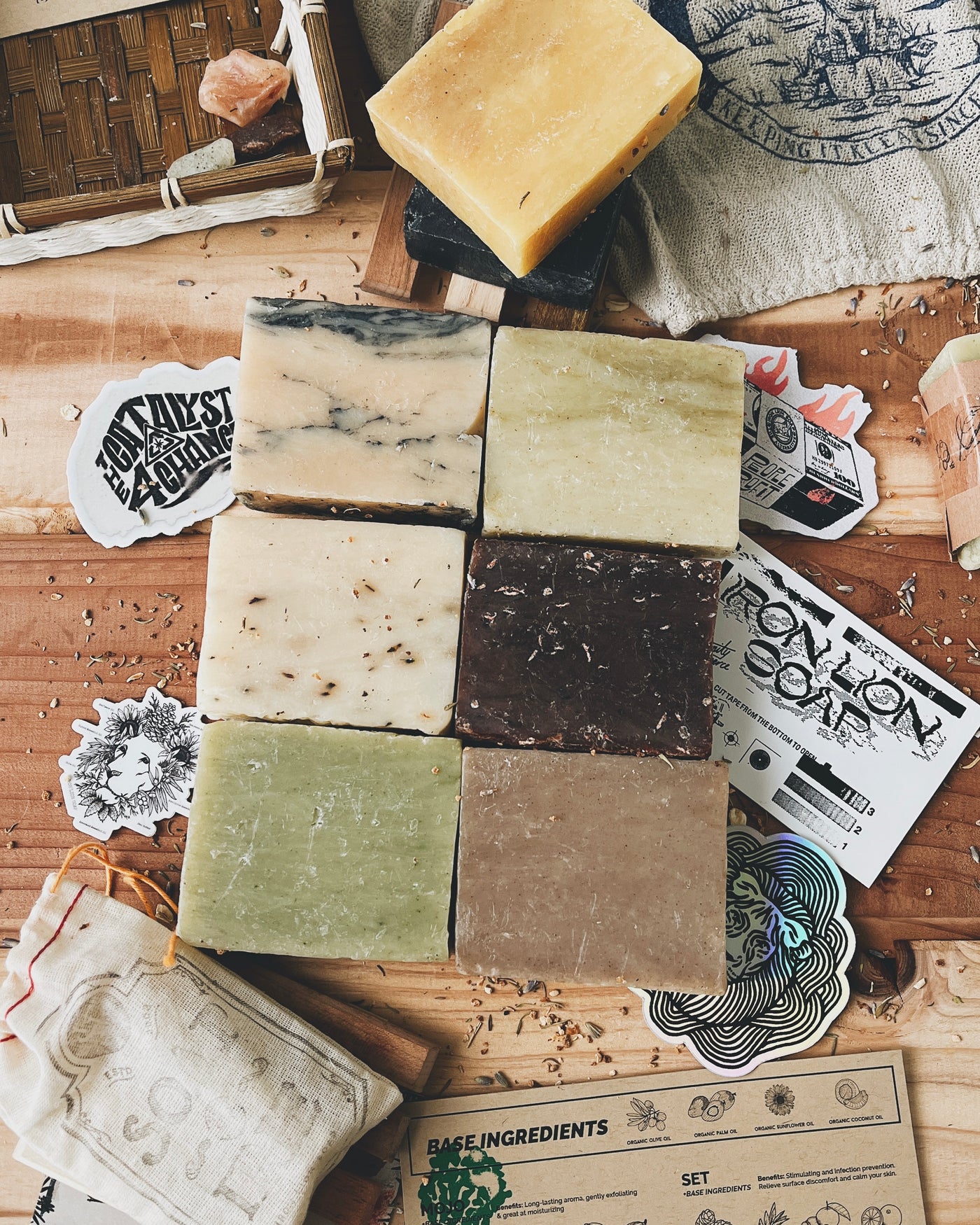 SOAP-SCRIPTION
Klean With Intention
The ultimate skip-the-line membership. No more ordering, just wait for it to show up on your doorstep.
Subscribe Now
Trusted By