IF THIS ISN'T THE BEST SHOWER EXPERIENCE YOU'VE HAD, WE'LL GIVE YOU 100% OF YOUR MONEY BACK!
Iron Lion Soap is a brand that helps you enjoy daily life through investing in yourself with products, education, and an ethos that makes it easier to get started and stay conscious.

Whether you've been showering with us for ten years, or ten days, we do our best to make you feel like family.


Handmade in small batches using 100% plant-based ingredients you know and can pronounce, you won't find a better product to keep you klean!

If you are aware of the chemicals in store-bought soaps and looking for a handcrafted solution to a massive problem, we have you covered. If you are looking for the toughest all-natural antifungal, anti-bacterial suds, we have you covered.

Meet the team (from avi's perspective)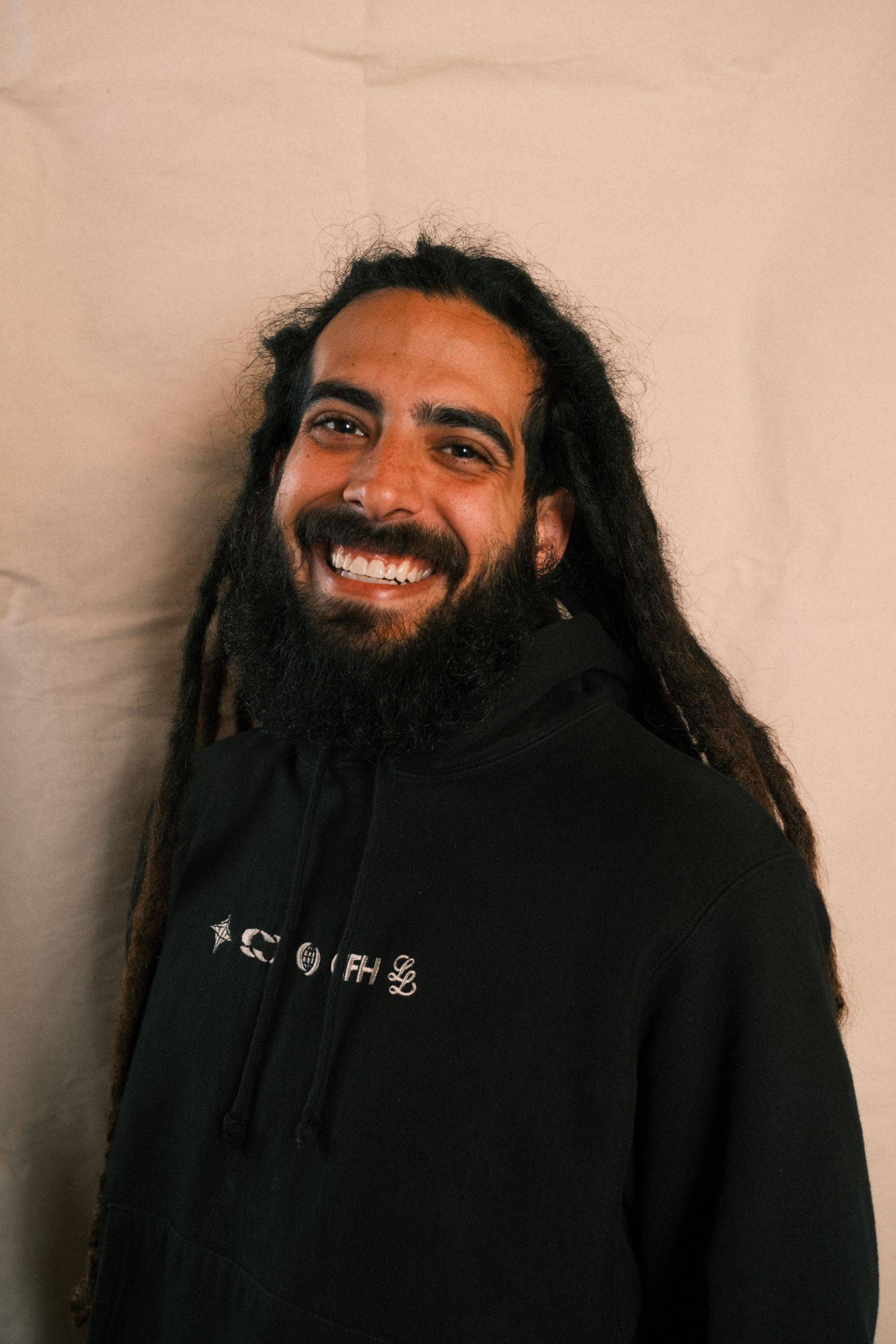 Avi Rubin - CEO & Soap Wizard
blah, blah, blah. No one cares right? Like you have probably heard enough about me and from me at this point. Dread-headed, father, husband, and dog dad who loves nature and the human mind.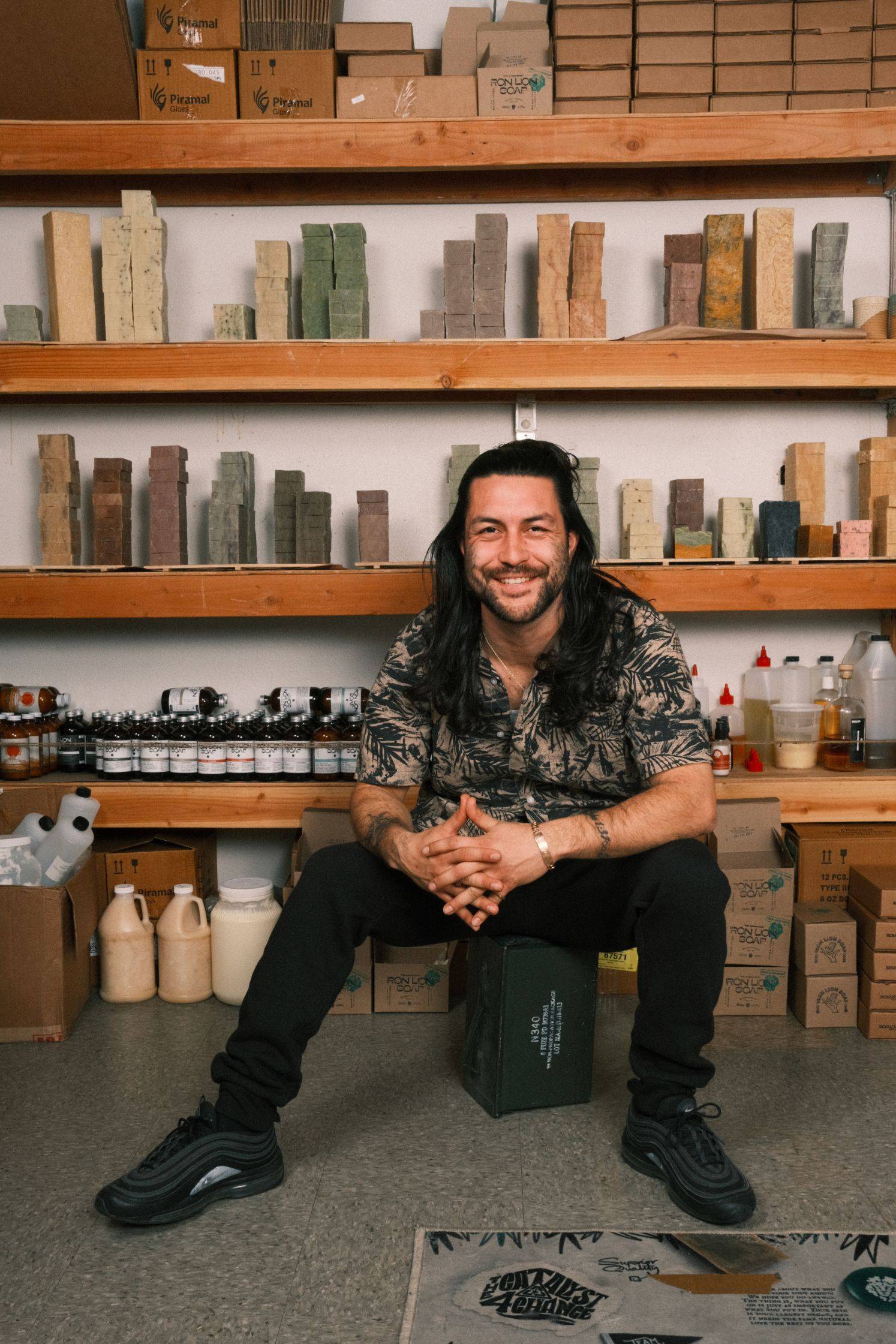 Duran Salazar - Chief Oblivion Overseer
Who knew that running a "soap company" would actually be so involved? Duran not only started out as my roommate a lifetime ago, but he has also always suggested some magical, impactful change for the business - by chance. Now far from a hobby when we first met, DS is my second brain and the reason we are able to evolve into the king of the jungle we are becoming.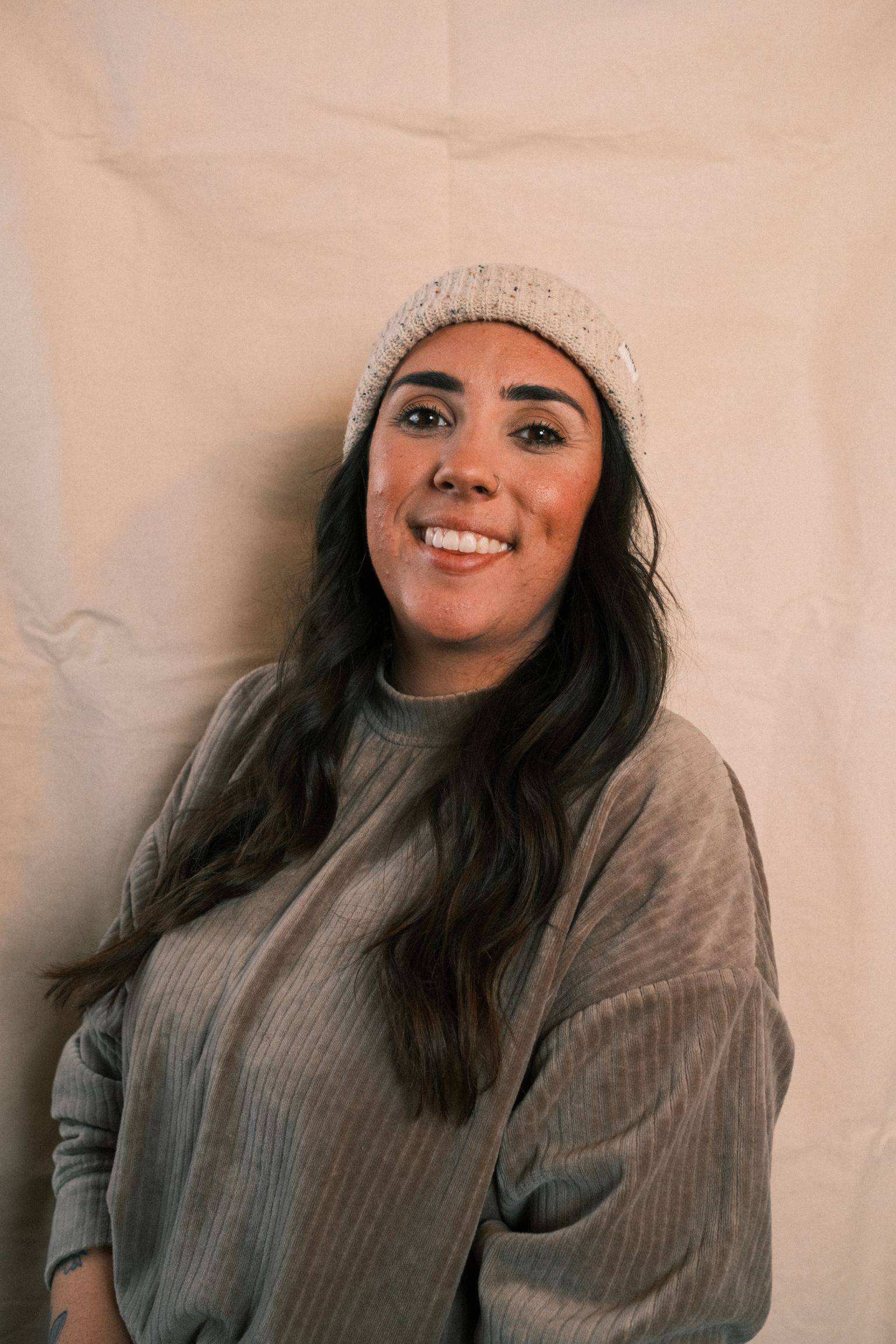 Audrey soon to be Salazar - Marketing Officer
Far from a social media chick and nowhere near a marketing officer, we have no idea what to label this marketing genius. Yes, she is Duran's fiancé, Victor's friend, and Izzy's nightmare but also incredibly focused on growth and up to date with all things internet - Audrey somehow has figured out how to not only read my mind but also make sense of every single.crazy idea I can come up with.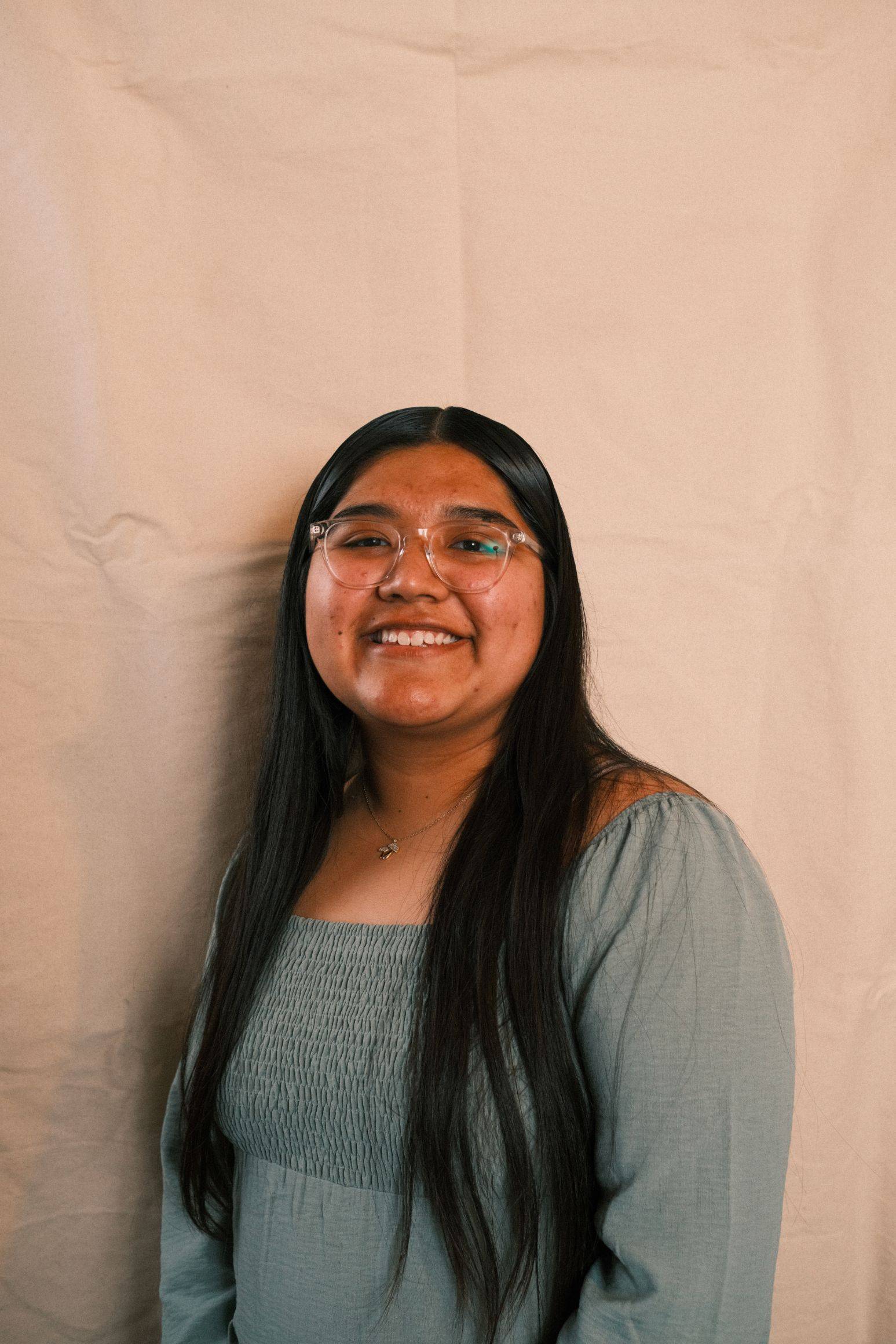 Brittany Ramirez - Warehouse Manager
We would be in shambles without Brittany. She is the glue. The boots on the ground. The last person at ILS to touch your suds before arriving at your house - the reason your soap arrives on time with great care and some extra goodies is this lady doing. We all need a BR in our life! Find ya self one!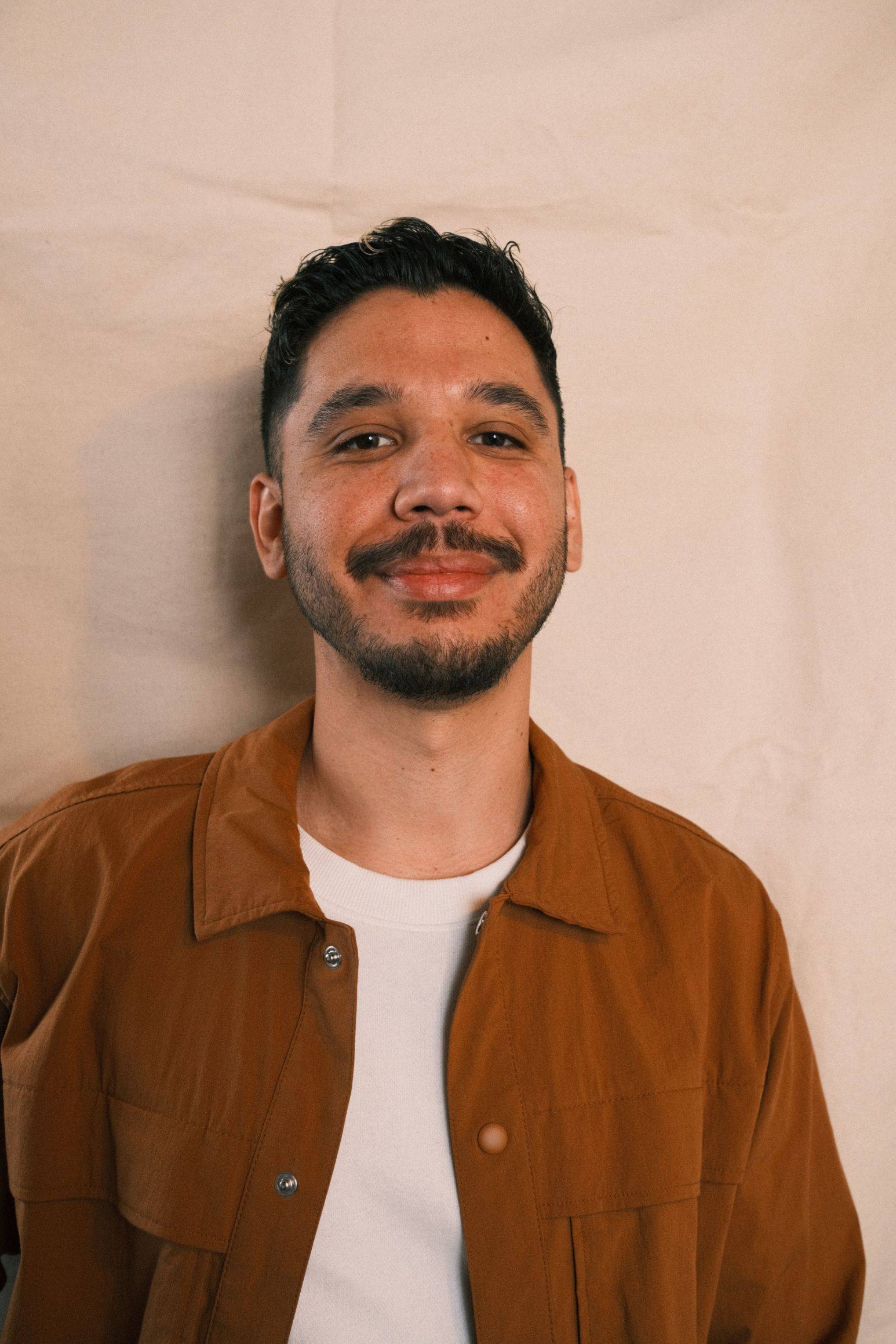 Victor Hernandez - Creative Director
You've heard of Steven Spielberg, right? Well, now you are hearing about VH - we are so fortunate to have this man heading the creative vision of ILS. With talents beyond words in the English language and a mind as wild as you can imagine, this man is the reason ILS looks the same way it makes you feel. AMAZING.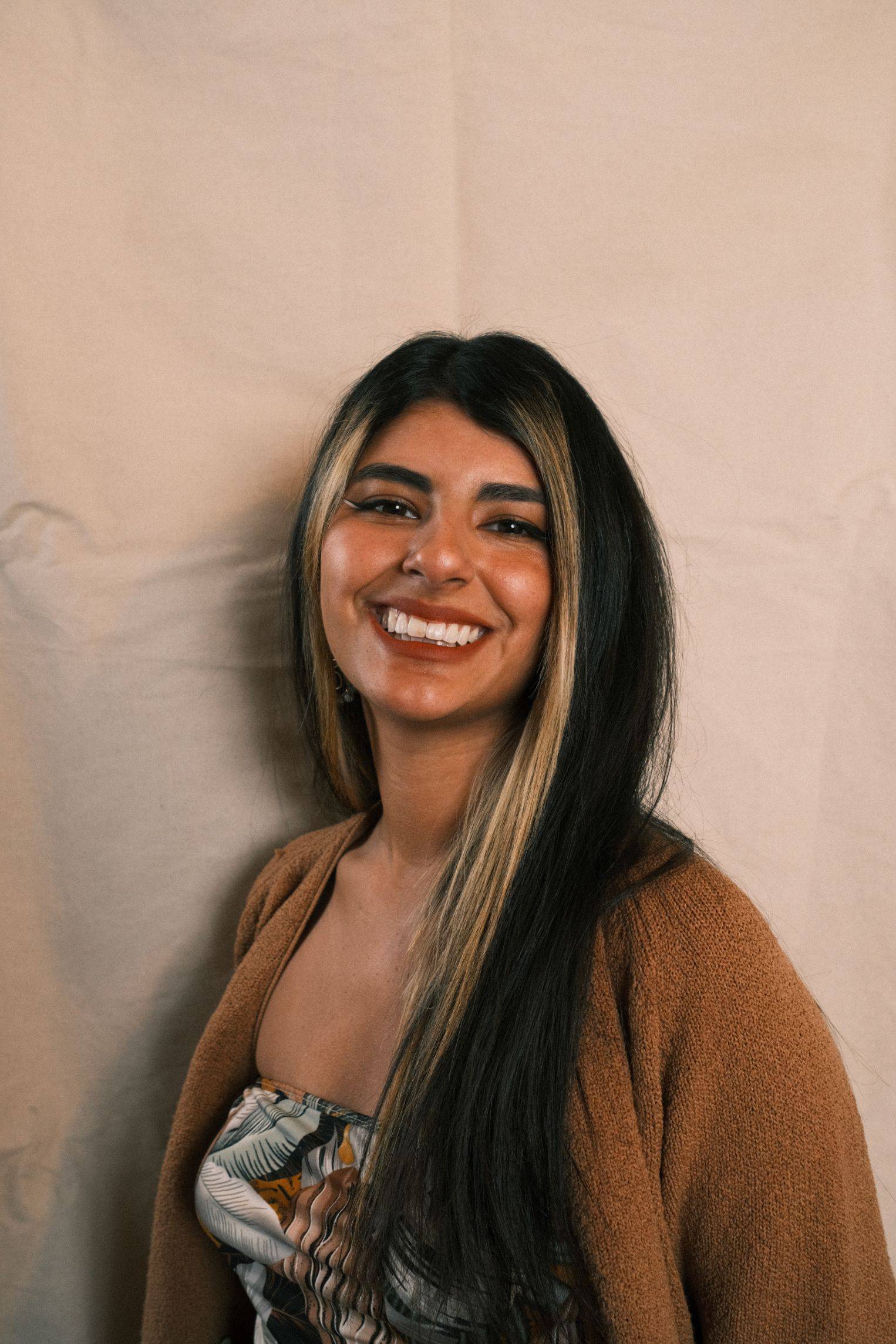 Colleen Cabral - Affiliate Marketing Liaison
We are a small team with an ever-growing family. And as this family of customers, friends, and community grows - in true ILS fashion we want to make sure you feel our love. Colleen is a direct extension of what it feels like to be "a part of the team." Enthusiastic, creative, and driven to create she's your bridge to the world of ILS.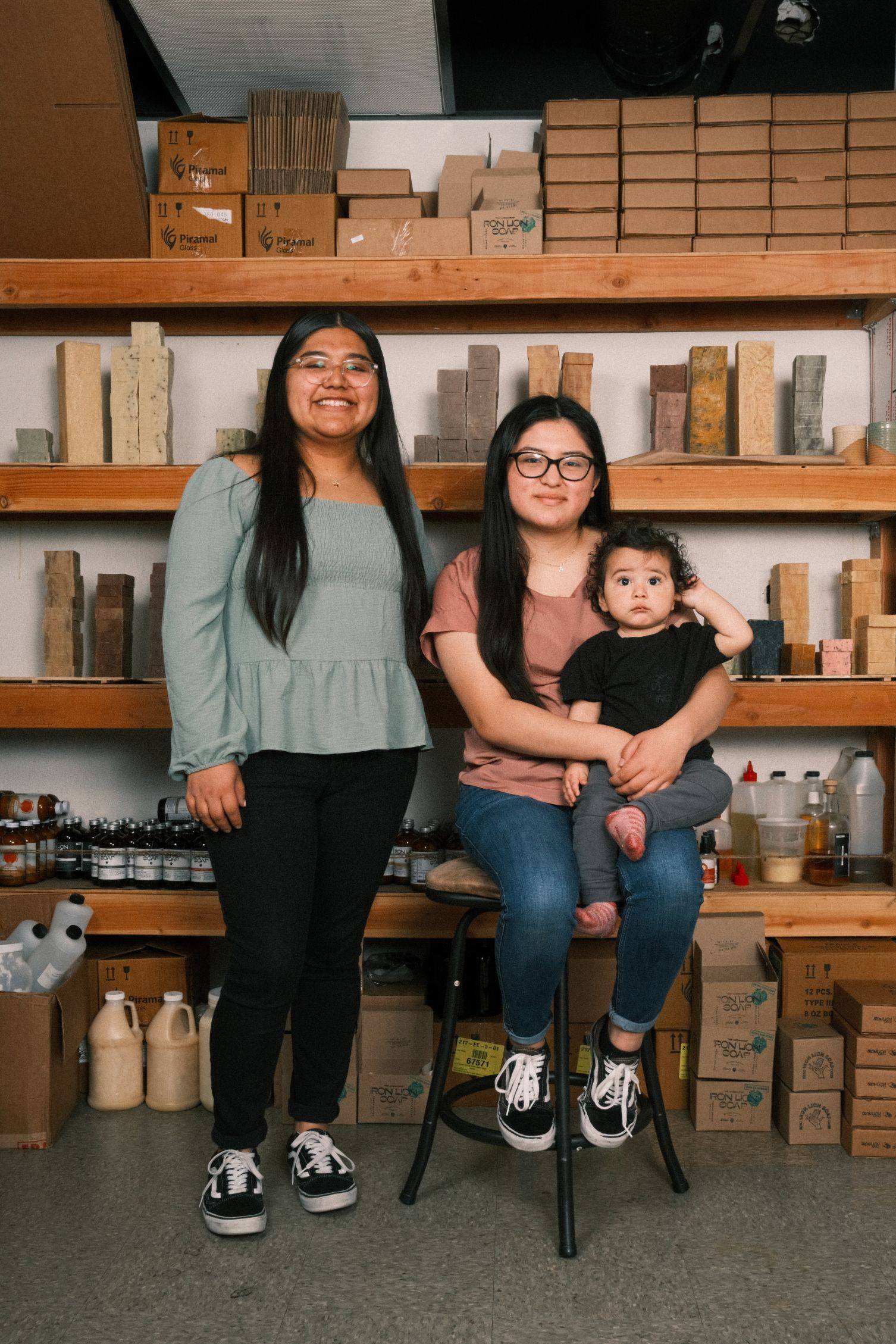 Evelyn Ramirez - Production Assistant
You know those moments when you wished you had an extra pair of hands? Evelyn is far from simply an "extra set of hands". Once upon a time she came to The Den with her sister to help on a project. It was then we noticed her incredible attention to detail and massive amount of care she puts in everything she does.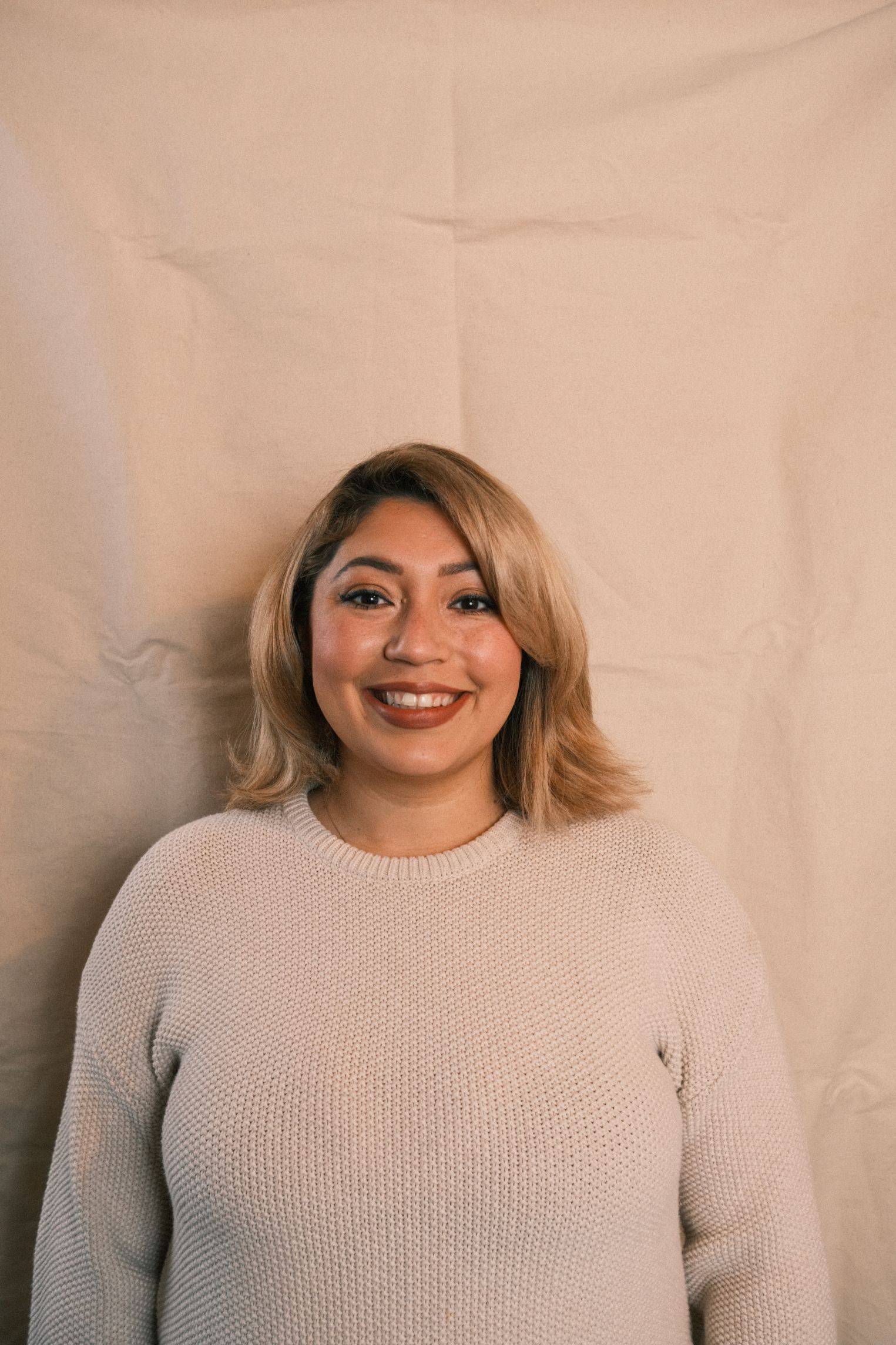 Iliana Rubin - The Queen of Klean
Not only does she have my back at home and allows me to focus so much energy and attention here at ILS. She is raising my firstborn and contributing to so many ideas you guys have yet to see. She is bringing the female touch to Iron Lion Soap, thank her later!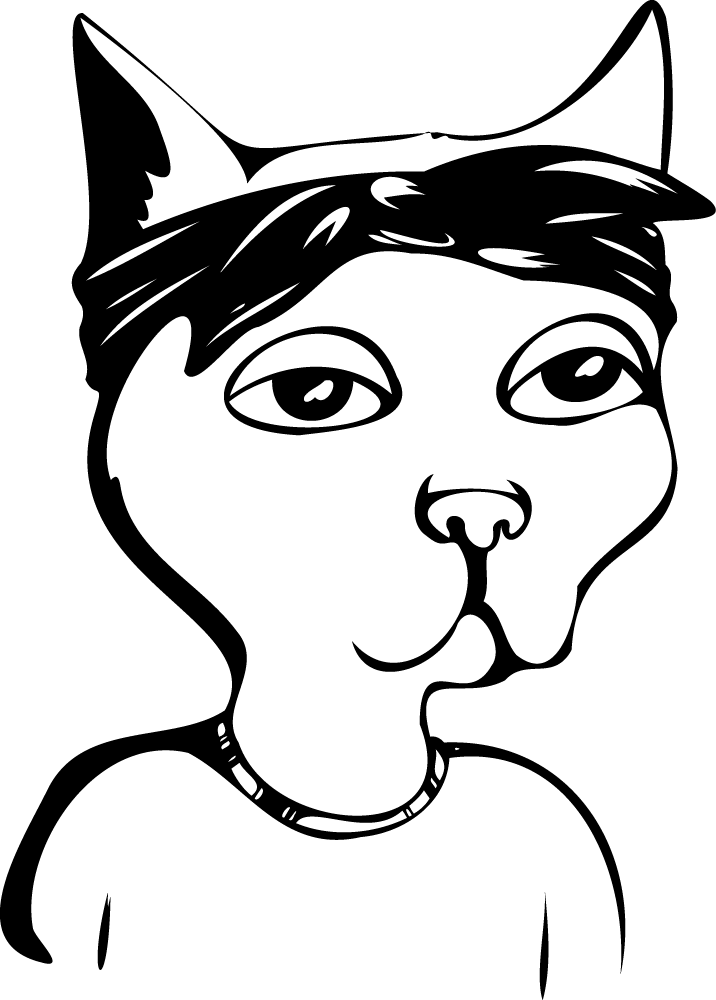 Nacho Gutierrez - The OD "Original Designer"
I always ask " how did we get ourselves here?" 9 out of 10 times Nacho and I are working together. An incredible rivalry turned friendship that has evolved into an integral piece of the ILS machine. Graphic Design, Illustration, Doodles, Packaging - you name it, and Nacho nails it!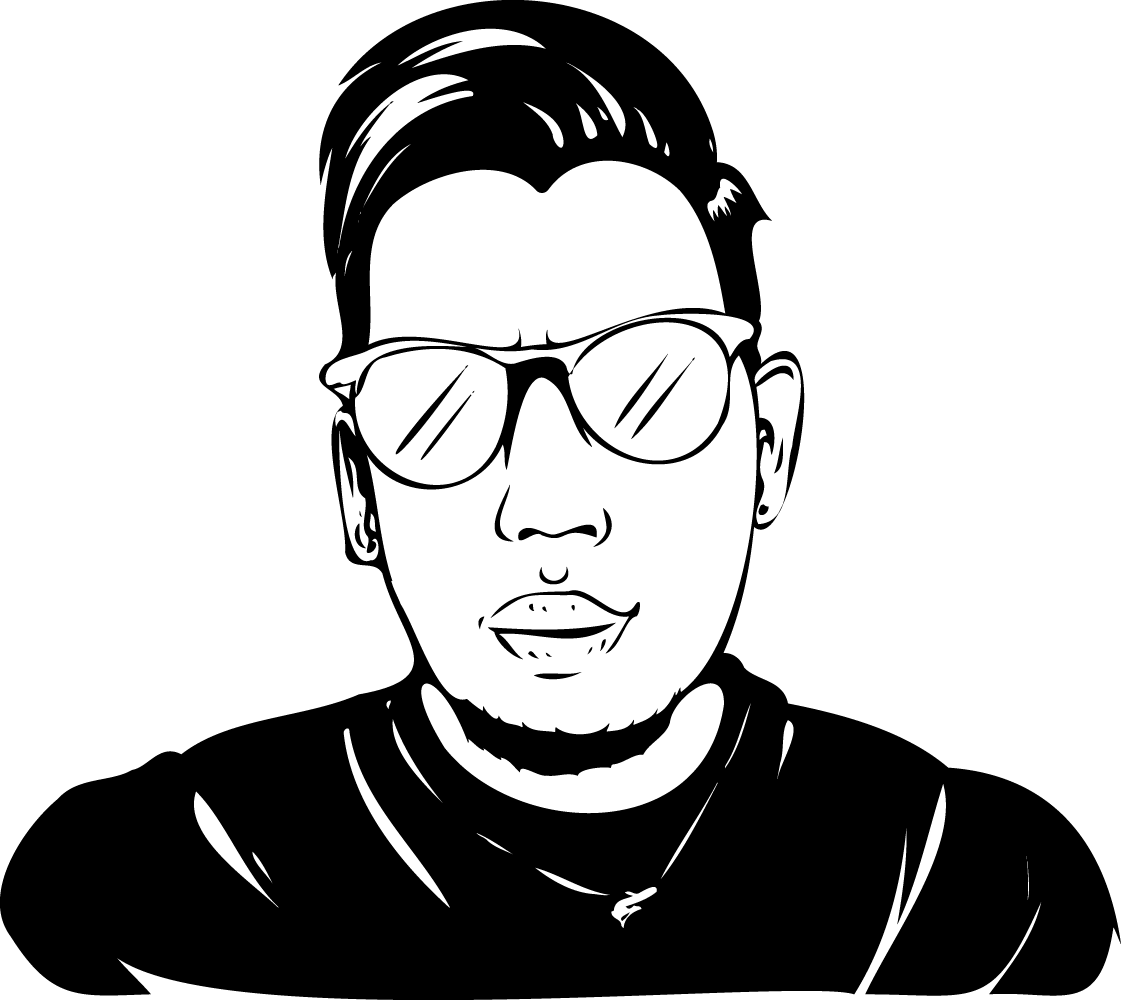 Isaac "Izzy" Vazquez - The Web Guy
Have you ever met someone and two minutes into talking - you think you could be best friends? Well, from the moment we met, Izzy has always spoken my language. With a shared interest in human psychology, making things "smooth" and overall a focus on detail this dude gets it. He's the reason our site is so slick and easy to use ;)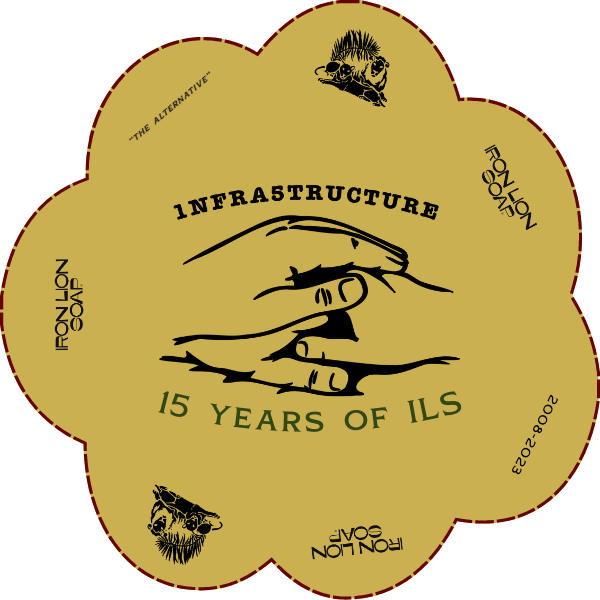 …and this is the crew that I spend most my days with locked in at The Lions Den.

Health For You,
Health For Earth

Made with you and Mother Nature first. All we do is good for earth and good for you.
We Care A Lot
About Our Suds
From start to finish, attention to details and maximum efficacy is our focus.

From start to finish, attention to details and maximum efficacy is our focus.
Our standards are set on old traditions. For every choice we are faced with, we take the time to be conscious of the impact on our generation and environments.

Fair isn't just a concept, its a way of life for us! In almost everything we do from the content we put out, to our packaging, we strive for equality. Just because you didn't know that store-bought soap is ridden with chemicals, doesn't mean you can't learn about ILS and the power of plants!
We stand behind the soaps we make! Not only with the promise of having the most wholesome & natural ingredients, but also the best customer service in the business.

We're not doing anything new here, soap has been around for thousands of years improving the quality of life for individuals all over the world.

Iron lion soap is here with innovative formulas, amazing customer support and clever products that will make you think twice about what you were putting on your body before.

All-natural and organic with ingredients you know and results you can see instantly!
ILS was born, not created

Born in 2008 from the necessity of wanting a better soap for our family & friends. We were born in our small home office in Irvine California.

Just a short year later in 2009, Iron Lion Soap was established & has grown to be enjoyed by everyone who comes across a bar. Outgrowing the office upstairs in our home, the natural move was to the garage.

In 2015, we yet again outgrew our small home garage and moved into The Lions Den, our global headquarters in Santa Ana, California just minutes from where it all started.

Here at Iron Lion Soap we encourage a healthy body and mind starting with your skin, the first line of protection from infection and disease.

Once you have tried our products and experienced the klean feeling, you'll never use store-bought soap again.
Real people making real klean soap.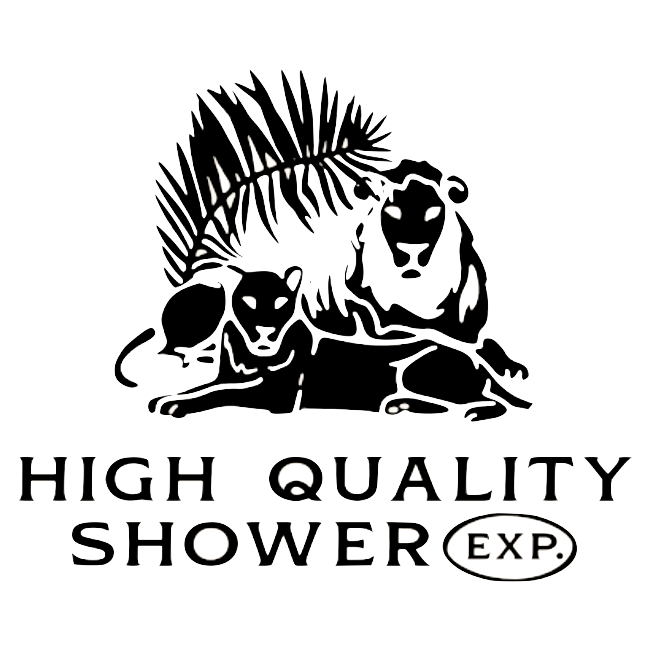 Family owned and operated means we do it with our tribe.

The goods we produce are a small reflection of who we are and what we believe in.
Sales@IronLionSoap.com
SMS: 323.746.0998