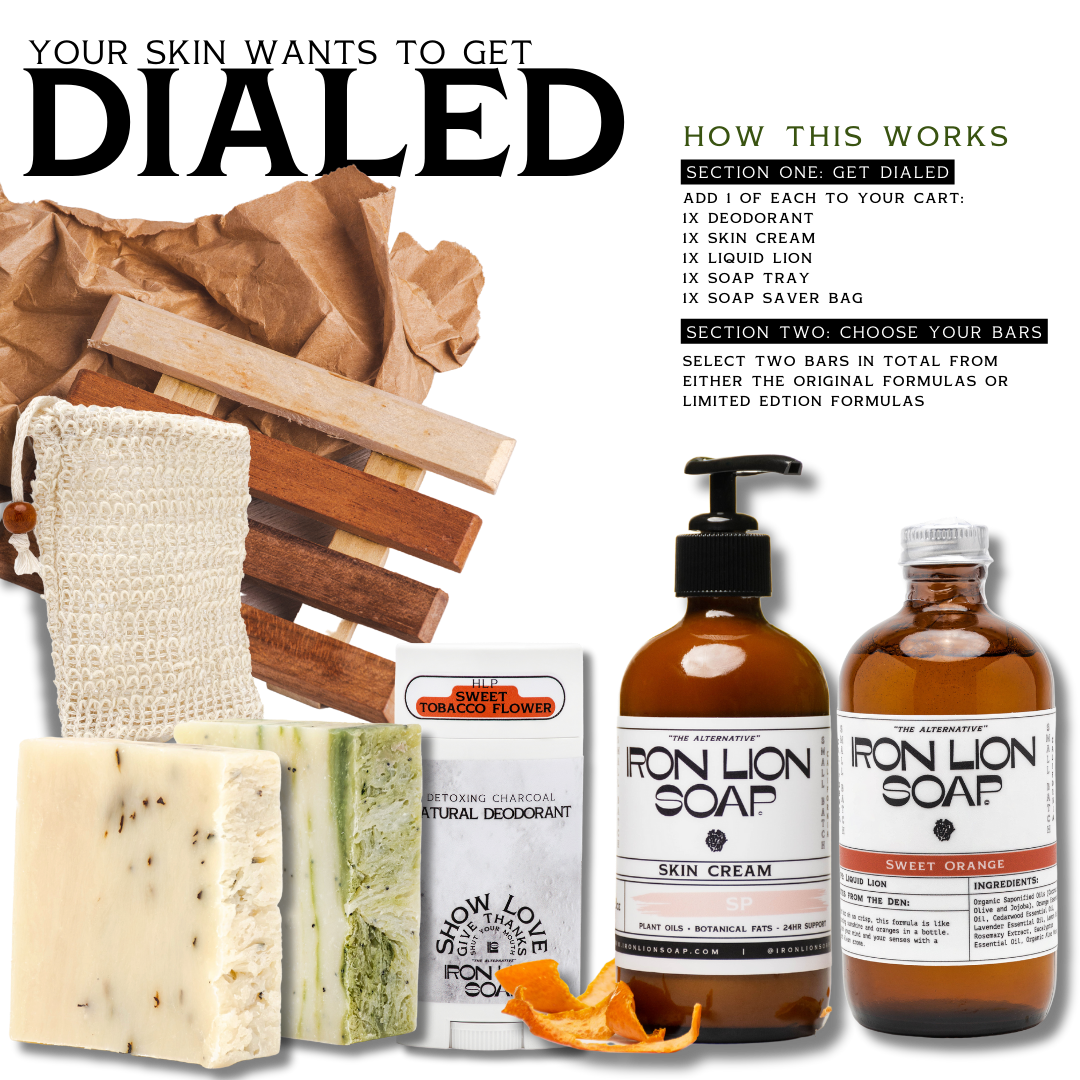 Everything you need to have your skin DIALED from AM to PM.
2x Bars of Soap of your choosing to help achieve your wildest skin dreams.
1x Liquid Lion bottle to keep balance in the shower or at the kitchen sink.
1x Skin Cream so that your skin never has to suffer again.
1x Deodorant of your choosing so that your pits are clear of bacteria that makes ya stinky. 
1x Soap Tray for your bars so that they last even longer!
1x Soap Saver Bag when you need that super scrubbing power.
Never Animal Tested
Plant-Based
Ingredients You Know
Sustainable Packaging
FULL SIZE BARS: 4.5 OUNCES | 2.5" X 3.25" X 1"
Over here at ILS, we recommend taking the bar directly to the skin. You can of course use a loofa, wash cloth or scrub tool but the recommended way, if you're asking, is bar to skin!
- Powerful and Useful using Essential Oils.
- Powered by Plants
- Works better than expected, every time!
Our soaps are made using the old school - cold process method. This technique means that not all of the ingredients are heated and all the beneficial elements are are kept alive! We use only the most wholesome and sustainable ingredients and attention to detail when crafting our suds.